I arrived home late Sunday evening to a large box on my front porch. Guess what was in it??? The prizes for the Pizza Party Mix-Up Game. It was a most welcome surprise especially since I had such a grueling trip back from Pennsylvania. The alternator went on my car. Actually, it was the alternator that I had replaced before I left for PA. Thankfully, I made it across the George Washington Bridge and the Throgs Neck Bridge before the car finally died. Quite a few jumps later and as many hours, I made it back safe and sound. To my amazement, not only was the box nestled snuggly in the corner of my porch, it was also wrapped in a plastic bag. Thanks Fed-Ex!!! Thank you to Channon also, who promptly and more importantly; courteously, put up with my prize indecisiveness when planning the party. Channon also surprised me with a free trivet gift. Thank you so much Channon.
Just in case you missed the Pizza Party Mix-Up Game announcement, you can see it here. There's still time to enter. As of today, October 13, 2009, there are no entries:( Just look what you're missing out on!!!!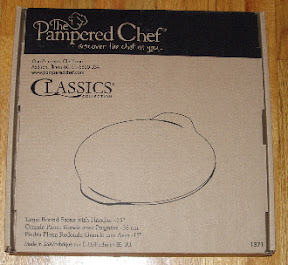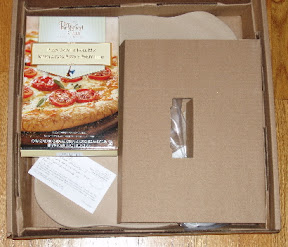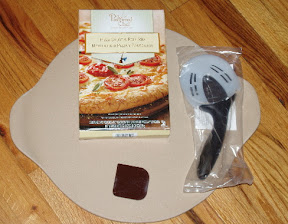 I'll be back tomorrow just in time for a Winnie-the-Pooh celebration. I'll be serving up a few smackerels for the 83rd anniversary of the publication of Winnie-the- Pooh on October 14, 1926. See you around eleven o'clockish.